Shop Small Saturday is this weekend on Nov. 29th! American Express card members can get up to $30 CASH BACK for shopping locally.
Here's how it works:
1. Register any eligible American Express Card during the registration period. Registration is limited. Registration opens at 12:00 A.M. MST(Mountain Standard Time) on Nov. 16, 2014, and continues until 11:59 P.M. MST on Nov. 29, 2014, unless the registration limit is reached sooner. Visit ShopSmall.com for information on how to register.
2. Use the registered card to spend $10 or more on Nov. 29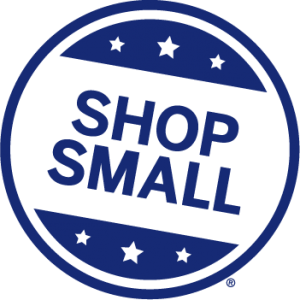 in a single, in-store transaction at a qualifying small business shown on the Shop Small Map located on ShopSmall.com
3. Get a $10 statement credit for each qualifying transaction within 90 days after Nov. 29.
*Complete step 2 up to 3 times-for a total of up to $30 in statement credits!