Antique Sgraffito Frame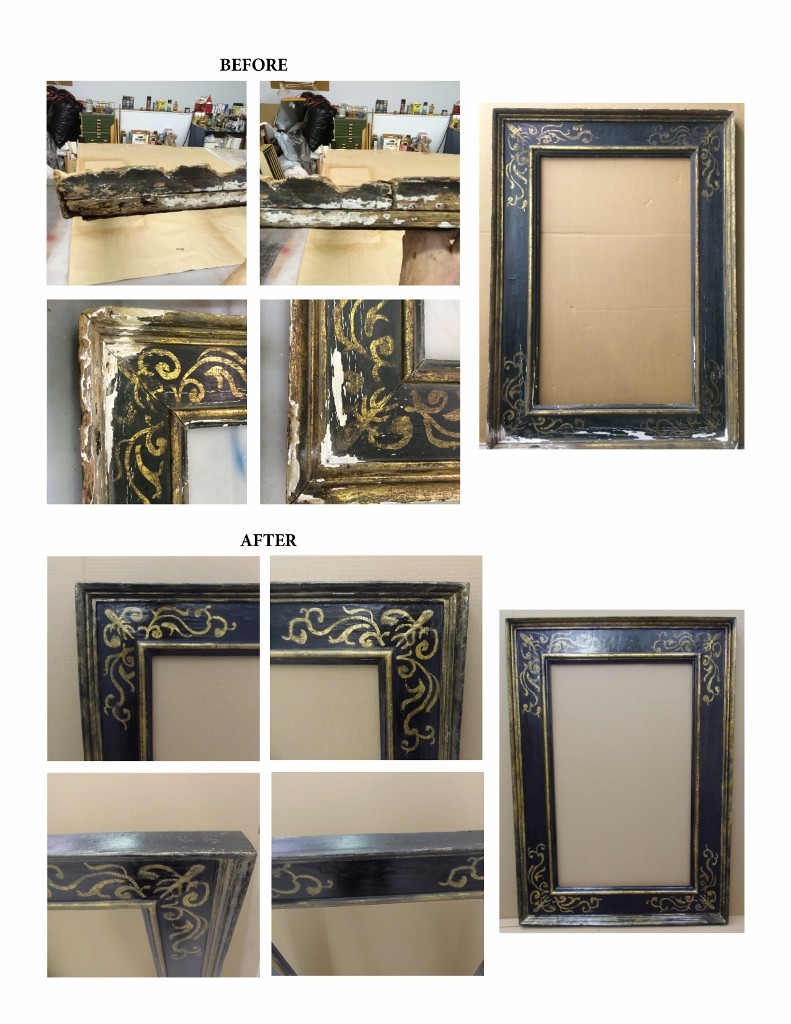 Damage on Frame:
The bottom half of the frame had been water soaked and the wood around the edges had completely deteriorated. The gold sgraffito scrolled pattern and gold/black
finish were worn off.
Restoration Process:
The edges needed to be rebuilt from scratch. They were molded, filled and sanded to the original shape of the moulding. Then the frame was re-finished with black and gold to match the top half of the frame. (This was a challenge to make the new finish resemble the antique look of the original color.) Bill hand painted the missing gold sgraffito detailing for the last step and sealed the new finish.