Create a Framed Wall Grouping in Your Home
Helpful Tips
◆ Design and visualize your wall
grouping on the floor before
hanging pictures
→ Block out the wall on
the floor with removable tape
→ Cut cardboard or kraft
paper to represent the framed
pieces and measure sizes
→ Create the layout
arrangement based on the wall,
frame size and orientation
◆ Include unusual items or found
objects in the grouping for
added interest
◆ Keep the room's decor in mind
to present a well balanced look
There is not a set rule for creating
a wall grouping, so have fun with
it!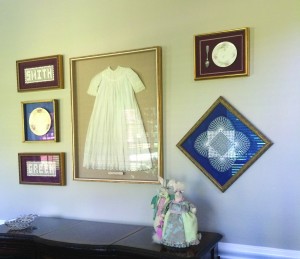 Bold groupings incorporate
both large and small framed
pieces.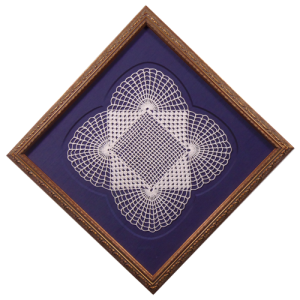 Think outside the box when choosing
how to hang your artwork, like
this diamond shaped lace design.