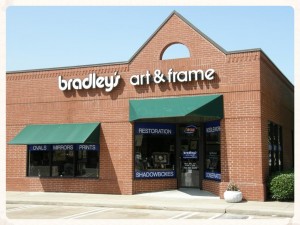 Your home for picture framing
Bradley's Art & Frame has been custom framing and caring for Houston's art, memorabilia, and more since 1970. Our team of designers and Master Certified Picture Framers are ready to offer you the personal and professional service you deserve. We provide comprehensive art services, including custom picture framing, art restoration, frame repair, consultations, art installation, pick up and delivery. Bradley's unconditionally guarantees our quality and your satisfaction.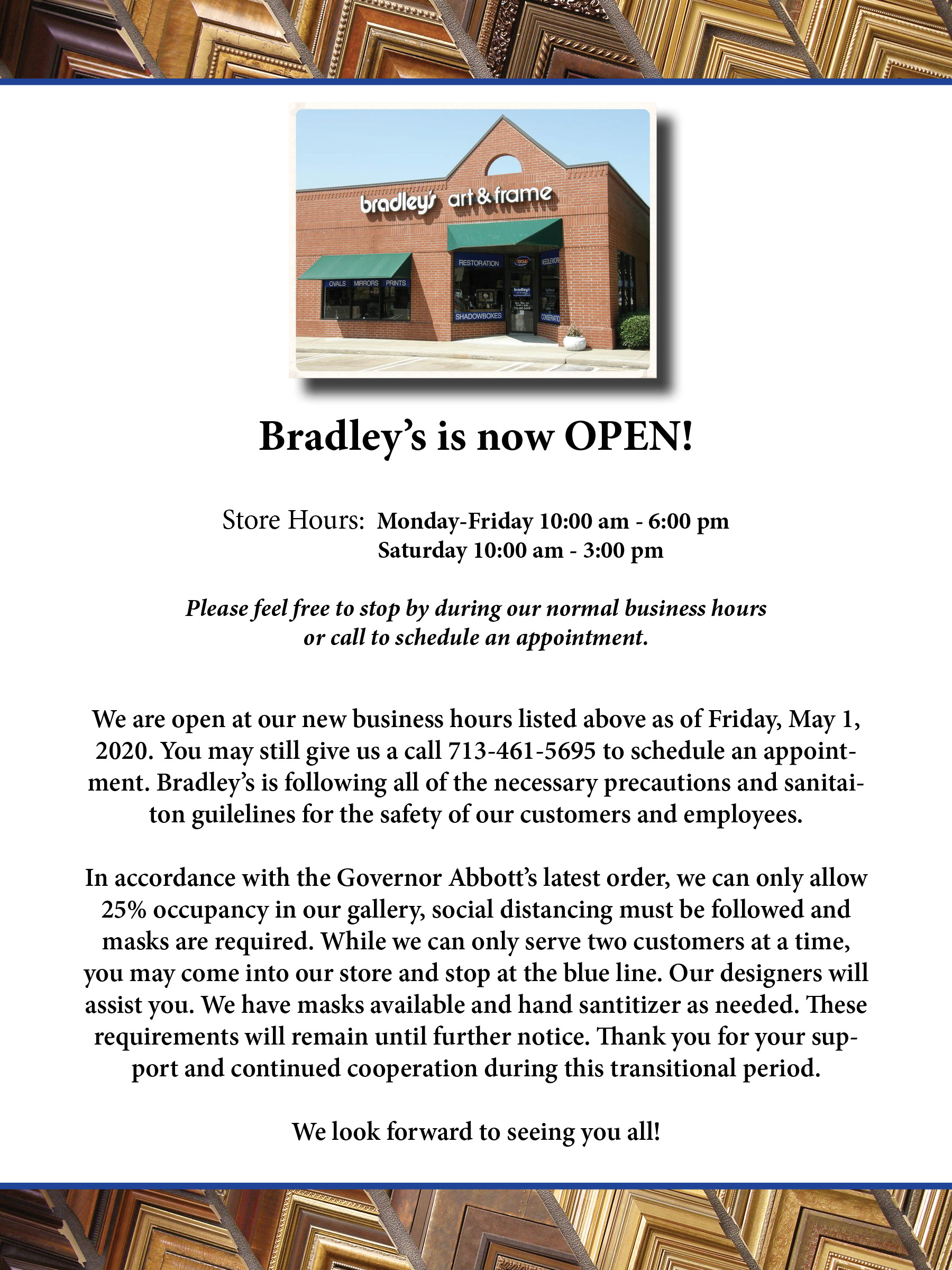 Bradley's Art & Frame — Family Owned and Operated since 1970.
Our first-class customer service is both personal and professional. We specialize in:
Art

Baby Clothing

Conservation and Preservation

Creative Designs

Documents and Diplomas (including sheepskin diplomas)

French Mats

Glass Mats

Memorabilia (collections, military, family)

Needlework (needlepoint, cross-stitch, and embroidery)

Photography

Restoration

Sgraffito

Shadow boxes

Sports Jerseys
Please visit You Framed A What? to see photos of Bradley's framing projects. Bradley's Art & Frame unconditionally guarantees your satisfaction and our quality. Please enjoy our website, and don't hesitate to contact us at 713-461-5695. Want to see what your framing will look like … before we do the framing? Let us show you on Picture-it-First, our in-house system that allows us to digitally show our valued customers what a finished piece would look like.